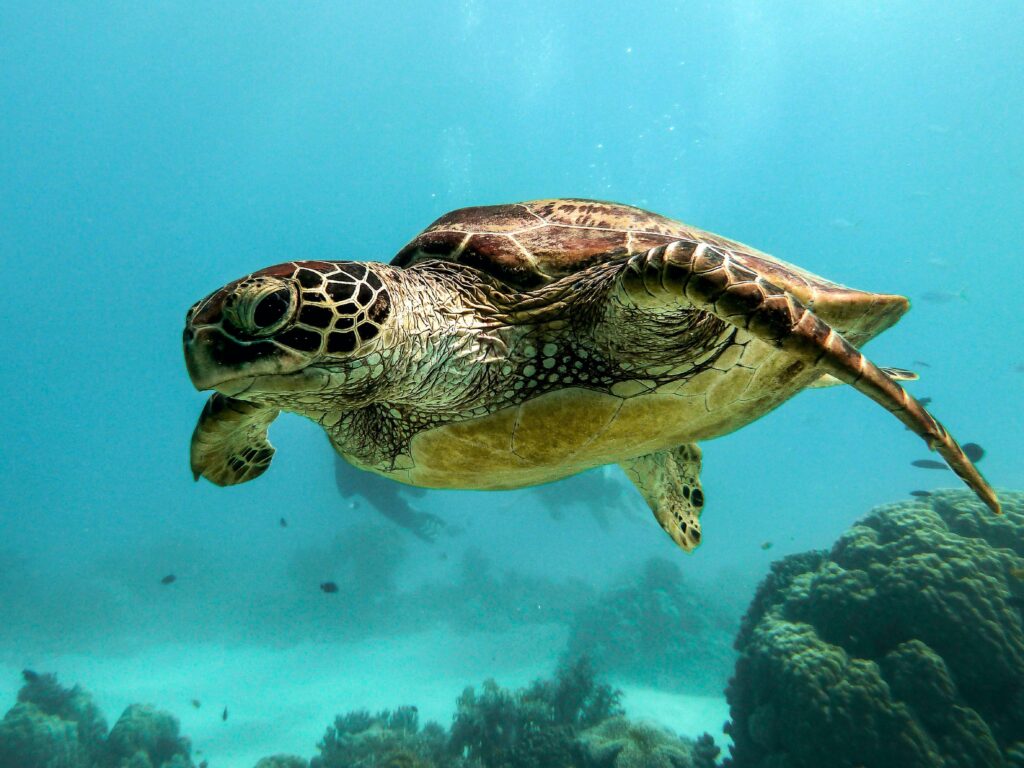 Respecting Marine Life: A Conversation with Dr. Shoaib Kiani
Marine Turtles have been present on the face of our planet ever since the presence of dinosaurs in the Jurassic period.
Pakistan has diversified its natural capital from a long coast to the world's second-highest mountain peak (K2). The 990 kilometers long coastline shared by the coastal provinces of Sindh and Balochistan leads to the maritime zones of Pakistan. The vital sea turtle nesting beaches along the Pakistan coast include Sandspit and Hawksbay beaches near Karachi, Ormara-Taq Beach, Astola Island, and 17 Daran beaches along the Makran coast. These beaches are nesting sites of sea turtles that lay their eggs on these beaches from July to December.
Saadeqa Khan, Chief Editor Scientia Pakistan, spoke to Dr. M Shoaib Kiani, a senior professor at the Institute of Marine Sciences Karachi University, about the issues the coastal belt of Sindh and Balochistan are facing.
Saadeqa: Let us know the scope of marine biology in Pakistan and the research on marine life, especially Turtles?
Dr. Kiani: Marine Biology and Marine Science as subjects are being taught at Karachi University (i.e., Institute of Marine Science and Centre of Excellence in Marine Biology) and the Lasbela University of Agriculture Water and Marine Science. These universities run different degree programs B. Sc. (Hons.), BS, M.Sc., M.Phil. and Ph.D. programs. Additionally, various national and international level conferences, symposia, training sessions, and seminars are organized from time to time.
Over the years, these institutions have done a pretty good job in producing human resources to work in Marine Science and allied fields. However, the fact cannot be negated that not all graduates of these institutions get proper jobs in relevant GOs and NGOs. Perhaps the most striking reasons for this include a lack of proactive approach by the management of these institutions in sourcing job opportunities and linkages with job providers, lack of proper training, and absence of career counseling services.
Others include the in-built and long-standing issues of most of our educational institutions. Many of these problems are related to the shortage of human resources and proper funding. These institutions must be led by able and merit-based leadership with progress and an extension-oriented visionary approach.
Promoting Marine Science and allied fields and transforming courses and teaching methodologies to streamline with modern trends is necessary. The current scenario of the rapid degradation of marine resources and declining biodiversity demands more problem-solving research and collaborative and large-scale studies.
Part two of your first question pertains to research on marine turtles in these institutions. But first, I would like to stress the uniqueness of aquatic turtles as animals and their very long evolutionary history. Marine turtles have been present on the face of our planet ever since the presence of dinosaurs in the Jurassic period, i.e., since 201 Million Years ago. If we look into the fact that dinosaurs became extinct a very long time ago, these turtles continue till today, with very little change in their structure.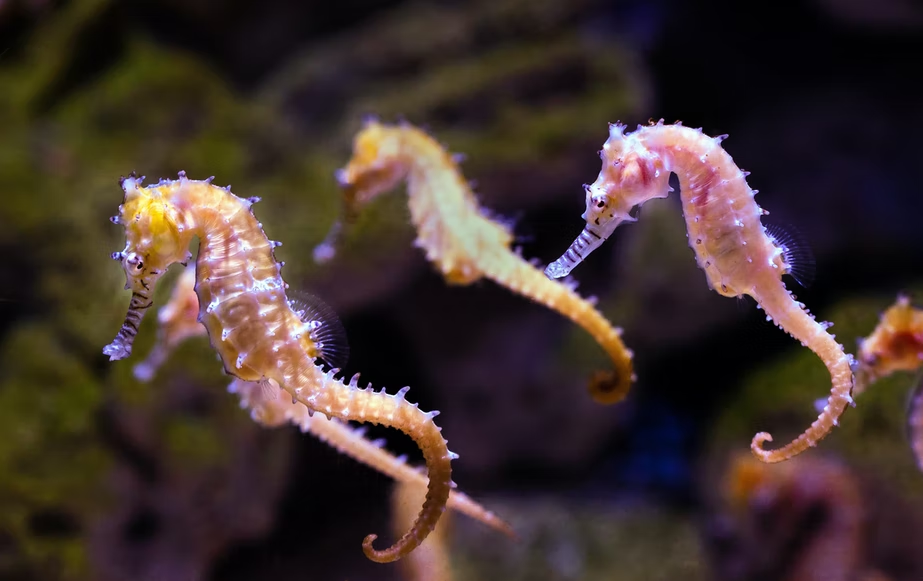 This makes their evolutionary history quite remarkable and outstanding. But we should remember that although marine turtles remained resilient during drastic changes on earth throughout their existence, they remained resilient.
In today's age of man's domination over other life forms (called Anthropocene) and many man-made catastrophes, all species of marine turtles find it extremely hard to cope. As a result, all seven species of marine turtles have been declared "Endangered" by the International Union for Conservation of Nature (IUCN).
These turtles face an uncertain future and multiple challenges, especially habitat degradation. Their habitats are being affected by human activity quite rapidly. Moreover, some common conservation issues include illegal wildlife trade, accidental entanglements in fishing gear, pollution, poaching, using several body parts in medicines, and stealing their eggs from their nests before hatching. This species has a survival rate of only one percent. But of every hundred hatchlings, only one reaches adulthood. The rest either serve as food for natural predators or fall prey to various human activities.
Regarding research on marine turtles, the Department of Zoology, the University of Karachi, in collaboration with the Sindh Wildlife Department (SWD) and World Wildlife Fund (WWF-P), has conducted pioneering and classical studies on turtle nesting performance, hatchlings recovery, and ex-situ transfer for controlled release into the ocean. Dr. Fehmeeda Firdous conducted the study as part of her Ph.D. She has started some astonishing findings in her Ph.D. thesis, which provide beneficial insights into these amazing creatures' lives and serve as a guide for future research.
Saadeqa: What affective part is Wildlife Pakistan playing in such marine science research projects?
Dr. Kiani: WWF-P has done a lot of work in the coastal areas of Karachi like Hawks Bay and Sandspit turtle nesting beach, specifically on safeguarding turtle nests, control of poaching and natural predators, e.g., feral dogs, recovery of hatchlings and their safe release into the sea. Meanwhile, a few studies on marine turtles have been conducted by the Center of Excellence in Marine Biology, University of Karachi. Currently, a bunch of students of mine at the Institute of Marine Science and I are working on two projects on marine turtles.
One is regarding research on turtles' illegal trade, which a B.Sc. Hons level research project and another one is on the prevalence of microplastics in Hawkes Bay turtle nesting beach sediments. Both projects came up with intriguing findings emphasizing regular and more focused studies on marine turtles.
We found that microplastics are abundant and have the capacity for more heat, thus possibly raising the temperature of turtle nesting beaches. A few studies showed that it affected the sex ratio of eggs, and more females were born. Hence sex ratio is disturbed in such temperatures.
Another worth mentioning research effort on marine turtles in Pakistan is by WWF-Pakistan, in which they put satellite tags on some green turtles to study their whereabouts, home range, associated behavior, and conservation issues some years back. This is an example of the use of modern, sophisticated technology in marine research in Pakistan. I am firmly in favor of initiating more such studies so that we get to know more about their lives.
Another effort by the Ministry of Environment's Pakistan Wetlands Programme (PWP), which began in 2005, is also on record. Under this project, research was conducted in Karachi and Balochistan (Daran Beach) coastal areas on turtle nesting and its performance. They have published their work, which can search online.
In the coming years, we want to considerably increase our understanding of marine turtles, which can only be accomplished if we raise the scope of our studies to par with international research. Marine turtles feature in our priority species for the next five years, and we will try to tackle a lack of good scientific data for their optimal conservation and management.
Saadeqa: What should Government and academic institutions do to raise awareness of marine sciences among fishers and the general public?
Dr. Kiani: To raise awareness on marine ecosystems in the general public, scientists and professionals need to highlight those aspects of marine science which are attractive to familiar people, like flagship species, and can stimulate them to ponder upon their current status and issues, and need for their conservation. One surprising fact is that we people in Pakistan have never appreciated the sea and the coastal areas. We always regard the sea as mind-boggling and have never tried to study and understand it. Our communities, specifically in inland areas, have mere awareness of the sea and marine science and its concepts.
I teach students of B.Sc. Hons and M.Sc. level. These students mainly come from the coastal areas of Karachi and the other regions of Pakistan. Still, during their early 3 to 4 semesters, the only question they have for us is regarding the scope of their degree in Marine Science. This is surprising because if we look worldwide right now, Marine Science is deemed one of the most popular and charismatic fields.
The thing is, we don't have a proper channelization mechanism for our Marine science graduates. We have taken the ocean for granted and don't optimally use its resources. We neither explore the blessings it contains nor think about the sustainable development of its resources.
Over here, no fish of the sea is commercially grown. If we haven't been able to do such an essential thing, it speaks volumes of our inaction and apathy towards our ocean. Our neighboring countries are ahead of us in this field, for example, Iran, India, Bangladesh, Sri Lanka, the Maldives, etc. We need to think about priorities for our institutions. Do we want to become degree-awarding institutes, or do we want skillful graduates? Can they achieve remarkable Marine Science goals and run big marine ventures, industries, and projects worth international recognition? A lot of close attention and supervision are required.
Saadeqa: What do you think, with increasing activities in the Marine Science department at KU and Lasbela University of Marine Sciences, can we motivate our youth for research in this field?
Dr. Kiani: Our institutions celebrate events throughout the year, like World Ocean Day, Turtle's Day, Whale Shark's Day, World Maritime Day, etc. All these and other similar ones like Seafarer's Day see arrangements of workshops, seminars, symposiums, and pieces of training, etc. Many of these events inspire and motivate our students. Despite this, I would say that our universities (KU and LUOMS) should join hands with provinces to develop their marine science sector in the right direction.
We need to introduce courses of applied nature which should help us to solve our common problems, and from which our country's produce from the oceans is improved. In this way, our exports can be significantly enhanced.
Previously, in the 80s and 90s, Pakistan had significant achievements. So we should work in this direction and prioritize these things. We should understand that as long as our economy does not diversify, we and our country cannot escape this crisis. If we only concentrate on agriculture and fill our plates with that, it is impossible in today's age of science and technology to flourish. We should adopt and take such steps in every field to progress, develop institutes, and train our people in skills. I think our institutes are still not performing optimally. We need a good vision and comprehensive dialogue regarding priorities for the upcoming years. A clear example is the CPEC project. All we need is integrity, dedication, and professionalism.
Saadeqa: What is the role of the wildlife departments, whether provincial or at the district level, especially regarding the green sea turtles?
Dr. Kiani: I have highlighted in previous questions that the marine sciences institutes have faced many in-built problems; still, our departments have a few extraordinary achievements to their credit, which are remarkable and worth acknowledging. Like, I highlighted the Sindh Wildlife Department, which has banned the killing and trade of all turtles. Under the Wildlife Protection Act, it is a crime to kill them. From time to time, different amendments are made in these Acts to protect any new endangered species highlighted by the International Union for Conservation of Nature.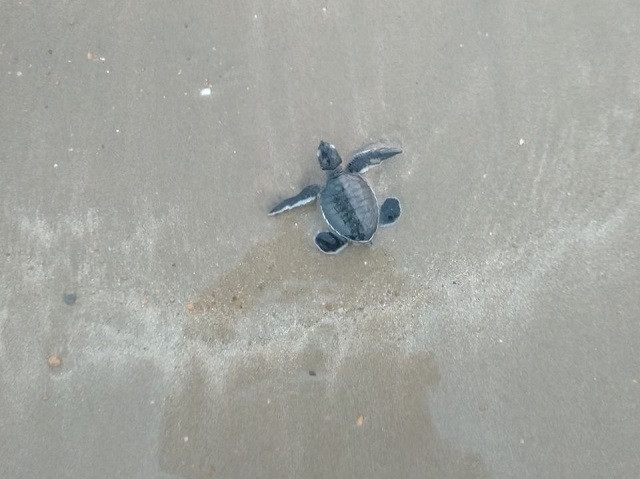 Otherworld conservation organizations also exist that highlight these species and increase their level of protection. I would especially like to mention some endangered species like whale sharks, dolphins, whales, etc., that have recently received protective status. These additions are near approval by our assemblies and will be brought into action and enforcement soon. Balochistan Wildlife Department is doing precisely similar work and participating in these activities with great enthusiasm.
One thing which I much feel as a wildlife conservationist, working for the last fifteen years, is that our government institutes are a little bit more complacent and work while staying a bit reserved due to their limitations. If they have appropriate policies and five-year plans for their priorities, they can protect our country's endangered species and biodiversity very efficiently. We can safeguard them for our future generations; secondly, they are an essential integral part of the habitat and ecosystem of our country.
And if we can establish ecotourism after proper research, it can also become a source of livelihood for our people. For example, people come to turtle-nesting beaches to watch turtles. And if they follow proper protocols and don't disturb the turtles in any way, they can see turtles laying eggs in their natural habitat. This will meet their wish of seeing turtles living naturally in their wild habitat. It is crucial to work on proper guidelines and sustainable use of the wildlife so that future generations can take pride in their forefathers who left a good legacy for them to follow.
Saadeqa: What are the primary reasons behind the increasing death toll of Olive Turtles on the shores of Karachi and Balochistan coastal line?
Dr. Kiani: The accidental entanglements and deaths are rapidly increasing in our ocean despite the Wildlife Protection Act. Somehow, the implementation of this Act is lagging, and we cannot protect these turtles. So, here again, the reason is that the laws we make require a parallel process of scientific research and data collection and the data needed upon which we base our laws.
We need to keep collecting such data. Regarding this, we have done ground-breaking work with the coordination of Karachi University, WWF Pakistan, and some international organizations which funded us in 2011 and 2012. Indo- Pacific Fund for cetacean Research and Conservation by the Australian government and areas beyond national jurisdiction (ABNJ) projects and other small grants. Other than this, WWF-Pakistan, KU, and other leading institutes like Marine Fisheries Department cooperated with us, and we launched a project related to tuna gillnetters in the sea, which use fishing nets of the length of 2.5 km or above.
Occasionally, nets as long as 15 km also come across. These are regarded as "walls of death" in the ocean. All animals stuck in them, especially air breathers, can get entangled to death. In such entanglements, especially turtles that we mentioned before, seabirds, dolphins, whales, and mega-large fauna, including sharks, whales, etc., are all worth mentioning.
A shocking finding in the previous 4 to 5 years in this project is that, on the beaches of Pakistan, from the decade 1990 to 2000, turtles that came for egg-laying included green turtles and olive turtles.
But then, in the late 1990s, the olive turtles suddenly vanished and were not spotted nesting at beaches at all. They weren't laying eggs anywhere either. Compared to this, the green turtles are still spotted on our shores in large numbers. Hawkes Beach (Karachi coast) is famous for nesting green turtles and features among the most significant beaches in the world for green turtle nesting.
The sudden disappearance of the Olive turtles posed a huge question mark as it was beyond our understanding. But we sent our observers on big Tuna fishing vessels and trained the captains of those ships and the crew to collect data for us. We gave them cameras, gadgets like Global Positioning System (GPS), and particular protocol forms to fill out for us. We learned that, even now, in the ocean, the olive turtle is present in a considerable number. Perhaps these turtle has disliked our beaches and is also not laying eggs there.
There was a time when we counted 28000 plus turtles of mixed species in our nets. And the boats that I am mentioning are tuna fishing vessels. About 700 big and small ships work in Pakistan's Exclusive Economic Zone (EEZ). So we got to know that the turtles are there in such a considerable number.
Saadeqa: Besides sea Turtles, what are the major threats to other marine species?
Dr. Kiani: Thousands of dolphins were counted to die each year in Tuna fishing gillnets. This was extrapolated from the figures obtained from observers onboard tuna fishing vessels. In analytical science, "to extrapolate" means that we forecast further with the help of our sample data. We learned that nearly 12000 dolphins and 28000 turtles are dying annually. This was an eye-opener and quite shocking to hear. We worked on gear modification with our fishers and told them to use the eco-friendly gear. Unintended wildlife should not get stuck in the net and die.
An example is attaching pingers that create sounds heard by dolphins/turtles beforehand, and they become alert and do not come near the fishing net. Similarly, a turtle Excluder device (TED) is used in shrimp trawl nets. It is like a small door for the escape of turtles stuck in shrimp trawl nets.
We also devised a little technique for modifying the fishing methods to reduce dolphin mortality in tuna gill netting by our own experience. If fishers attach a weight with fishing gears, they submerge about 2m deep in water instead of remaining on the surface; thus, the mortality rate decreases.
This method was tested in some boats, and after achieving promising results, many boats were approached to adopt this new modification in tuna gillnetting. As a result, the figures for the next season showed less than 100 dolphins, and low 10s of turtles died due to entanglement in tuna gillnets.
It was a significant success, and it earned immense appreciation and acknowledgment on the international level. Much literature is available on the Internet, especially on the Indian Ocean Tuna Commission website. You will find reports of dolphins and sharks in Pakistan over there.
Saadeqa Khan is the founder, CEO, & Editor-in-Chief of Scientia Pakistan. She's a member of the Oxford Climate Journalism Network (Second Cohort) and NASW. Saadeqa is a fellow of NPF Washington, The Falling Walls Foundation, and the Science Journalism Forum. Saadeqa has won several international journalism grants and awards for her reports.