UK based Pakistani scientist's vaccine lands WHO landscape
The Covid-19 crisis has put life on hold. It is speculated that the disease will keep spreading and we will have a hard time getting rid of it unless we get to develop a vaccine. It is a very important task and scientists all around the world are working on its development. It is taking extensive research, time, and ideas and resources. But giving up hope will not be the solution; it is important to stay committed and wish for the best.
During such times, it comes as a moment of great pride that a vaccine by a Pakistani scientist and his team in the UK has been listed and selected by the World Health Organization.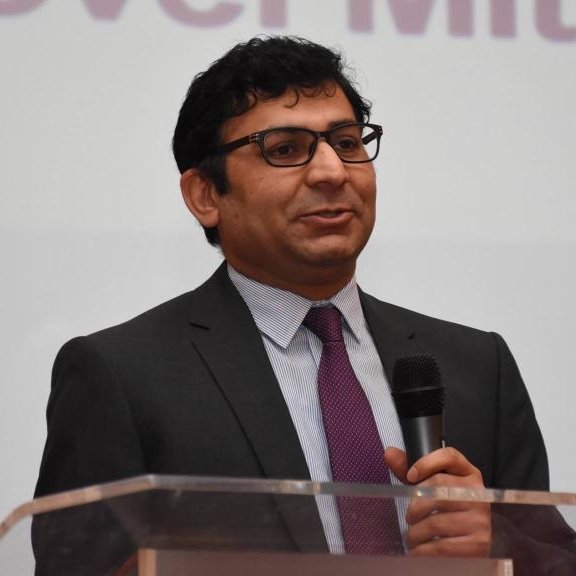 A virologist and a veterinarian, Dr. Muhammad Munir, has research experience on virus pathobiology, viral antagonism of immune responses and factors of hosts that can hinder and limit the replication of viruses. He is a lecturer in Biomedicine at Lancaster University. He has been discussing his opinions and views on the different kinds of measures and their efficacies on various media outlets since the outbreak of the coronavirus disease. He recently announced on social media, that the vaccine being developed at Lancaster University is now on the WHO landscape of Covid-19 candidate vaccine.
WHO is closely working with research groups and listing various labs across the world that are working on this task. This is one of the biggest projects in modern history and is required for eliminating the deadly virus that has been creating havoc all around the globe, once and for all. More than 100 vaccines are in pre-clinical trial and around eight are in clinical trials.
But this is going to take quite some time to develop. It is a fairly challenging task and a long way lays ahead. According to Dr. Munir "The most realistic timeline is that we won't have a Covid-19 vaccine in 2020".
We can only hope and support our scientists and health workers in this endeavor. The capability of humans is enormous and by working together, we can bring our lives back on track.
Also Read: Mild Covid-19 has been found to cause strokes in young and middle-aged individuals
The Dynamic and Energetic team Scientia.