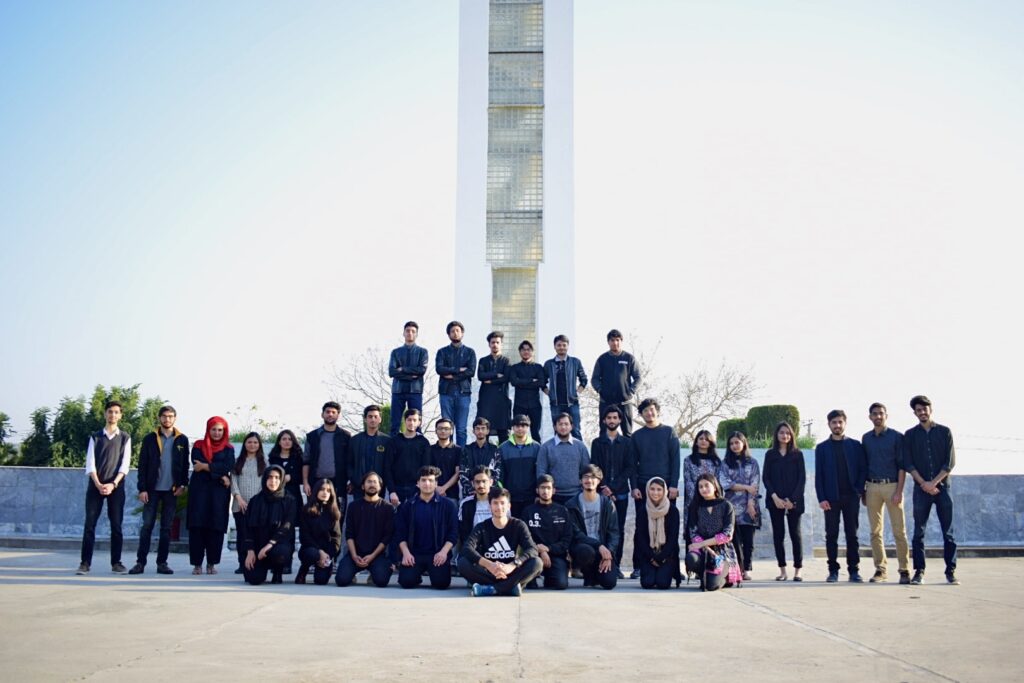 Pakistan's Team Foxtrot bags awards at IMechE UAS Challenge
Foxtrot is a student-run team based in Ghulam Ishaq Khan Institute of Engineering Sciences and  Technology (GIKI), which specializes in building planes, drones, and Unmanned Aerial Vehicles (UAVs).  With the passion for developing UAVs and the intention of representing Pakistan and GIKI  internationally, the team competes in the UAS (Unmanned Aircraft Systems) Challenge which is hosted annually in the United Kingdom by IMechE (Institution of Mechanical Engineers).  
It is to be noted that autonomous systems are very different from radio-controlled (or RC) systems.  Autonomous systems operate completely on their own, without any human intervention once they are commanded to run: unlike RC operations, where human input is required each time an action is to be performed.  
Team Foxtrot has been competing in the IMechE UAS Challenge in the United Kingdom (UK), and in the debut year of the challenge won the "Highest Place New Entrant Award of 2019", and also stood among the top 10 participating teams from across the globe. This year, in 2021, Team Foxtrot bagged the Business Proposition award, while also finishing in an esteemed 5th place in the competition. The team also scored a perfect 15/15 score on its First Design Review: a feat that is worthy of appraisal. 
Team Foxtrot also organizes STEM outreach programs in schools to enlighten students about the endless possibilities and opportunities in the world of engineering and to empower girls who are interested in the field. It focuses on enabling young minds to acquire  UAV-related cognitive skills and teaching pupils about the practical applications of autonomous UAVs in the present period, including their use in humanitarian aid missions. 
About the IMechE UAS Challenge
For the past seven years, the IMechE UAS Challenge has been held in the UK. The challenge's main goal is to train and develop professional engineers while also providing them with a dynamic and specialized environment in which to hone their problem-solving abilities.  
The challenge is divided into three major stages, which are as follows:
1. Design
2. Development
3. Demonstration
A plethora of teams from around the world design their UAVs and compete in this challenge, where they perform timed tasks and follow a strict set of guidelines by performing a full design and building cycle of  UAS with specific goals prioritized. The main task for each is to construct a UAV for the tasks to be completed successfully. These include area searches, waypoint navigation, dropping an aid package correctly, and consequently returning to the base via a well-defined route.
Also Read: DR. ABRO SPEAKS ON THE ROLE OF CYBERSPACE IN THE NATIONAL SECURITY
The Dynamic and Energetic team Scientia.