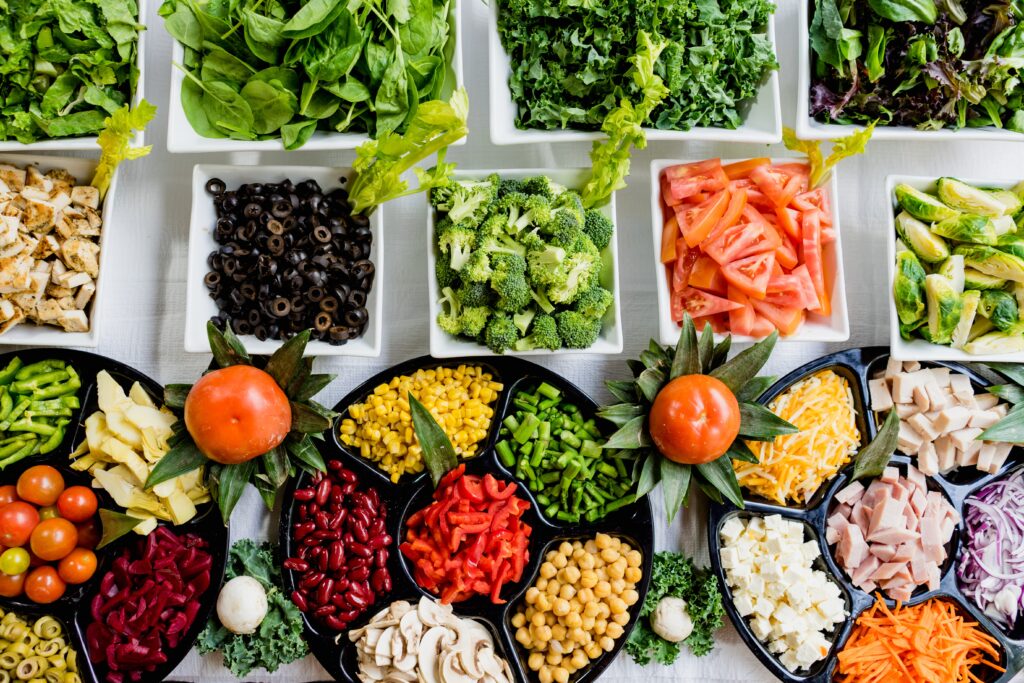 Food and Environment: What's on Your Plate will affect what's around You
Our Irresponsible practices result in deforestation, artificial animal breeding and selection, more land-air, and water pollution from industrial waste.
It seems odd to hear that what we eat impacts our body, health, and environment. Do you understand how the innocent pieces of French fries on your plate or the coke sitting in your glass could affect the land, air, and water around you? How would you connect these two, the food you consume and the world around you, together?
Let's take a peep into two households. In family house A, meals are taken very seriously. The parents wish to give their children a balanced diet. Meals are planned ahead of time, it is made sure all the healthy food groups are included according to their needed proportions, grocery lists are made, organic and low-calorie alternatives are chosen, and the food is served on proper mealtimes. No junk food is allowed in the house. Food in glass jars or cardboard containers is preferred to plastic packaged ones.
Family house B is a little on the loose side. The parents are somewhat not strict in terms of eating habits and timings. Both are workaholics and unaware of proper meal planning. If dinner isn't cooked, it is okay to order from a burger or pizza place. It happens at least thrice a week. Groceries include anything ready-to-cook and flexible they can find in the supermarket like processed meat, frozen foods, packaged meat and vegetables, canned fruits, biscuits, cookies, bakery items, and other handy junk food items. Cold drinks and boxed juices are always in stock in the house. So are chocolate bars, jars of sugary hazelnut spreads, and mayo spreads for 'emergencies'. There's no fixed timing to eat; anyone can help themselves to anything when they're hungry.
I'm pretty sure after reading the scenario of both the houses, you'd be wishing you belonged to family B. Who doesn't want to kick back and chillax, not bother about what's to be done or planned, indulge in comfort foods, and satisfy cravings? Who would like to be troubled with dieting and meal planning and calorie count? You only live once, eat heartily, and enjoy the flavors of life!
As much as this sounds tempting to follow, we all know that a bit of discipline and self-control is crucial in everything we do in life. Maintaining balance is the key to a happy life and maintaining this balance on your plate is also essential for a healthier life. Let's look at how the contents of your fridge and container affect the environment.
Analyzing how the two households impact the environment with their eating habits:
Family A makes sure that whatever's on their plate is always healthy. They buy organic and unpacked fresh food. They assist the environment in two ways. Firstly, they do not promote processed food markets. It means they do not support the processing and packaging in the industry to prepare these foods. Secondly, they do not produce any unrecyclable food waste. All their food waste and its packaging is breakable and can become part of the natural environment.
Contrary, family B contributes to the profit of the processed food industry. Commercialization of ready-to-eat masala mixes, meat products, and the likes are growing common every day, and it's because food preferences are tipping in their favor. It shows that these industries need to up-scale their procedures, factories, and industrial units as well as need a more considerable amount of raw material.
Such irresponsible practices result in more deforestation, crop production, artificial animal breeding and selection, more land-air, and water pollution from industrial waste. Also, this food waste involves plastic, which is non-biodegradable and a threat to aquatic and terrestrial wildlife. Air pollution and deforestation eventually build up to severe threats like global warming and climatic changes.
Impact of food choices on the environment
The concept trying to be described above is simple. What you do comebacks around. If you deplete natural resources like food and fuel because of stupid choices, then the environment will drain and won't support or protect us in the future.
Choosing wholesome, natural, and environment friendly foods over-processed, packaged, and chemical, plastic-containing foods is a smart choice for your mind, body, and environment. The lesser the processing of food, the healthier it is for you as well as this world.
What food choices need to be made by food industries and markets to address global climate changes and environmental depletion?
Many restaurant chains and food industries worldwide are now aware of the problems caused by improper waste disposal and plastic cutlery. They have therefore opted for better and sustainable ways. When we talk about sustainability, we mean environment-friendly methods that benefit the planet's health and resources in the long run. Let's explore some top examples of food industries and businesses adopting sustainable practices for a healthy plate and the environment.
These plastics are made from biopolymers of starch and other carbohydrates. They take lesser energy to manufacture and decompose quickly, too, releasing no harmful substances into the environment. The first biopolymer was polyhydroxy butyrate, characterized by French microbiologist Maurice Lemoigne. The latter scientist made bioplastic from plant sources as well.
Instead of just stuffing landfills, fruit and vegetable peels and unwanted parts can be used as compost for gardens and precious nutrient-rich sources to grow new plants. Food scraps contain proteins and minerals which can be recycled for the growth of healthy plants.
Saving fuel and energy and increasing the efficiency of cooking are very important. Choosing energy-saving microwaves and appliances, turning the stove and electricity off when, not in use are small handy tips for energy saving.
Opting for organic foods, local foods, seasonal foods, growing one's own food, properly preserving food, cutting back on fast-food restaurants are all good food choices for your plate as well as the environment.
Using renewable resources for heating, cooling, and cooking not only saves money and time but the earth's resources as well. Using biogas and other renewable resources of energy are environment friendly. In the long run, they will be beneficial in solving problems like global warming and ozone depletion.
Another way to minimize energy costs is to use the refrigerator in a minimal amount. When meal planning, quantity management is also crucial. Buy food that you can finish in a week efficiently. It is ideal to consume fresh fruits, vegetables, and meat instead of freezing them for long periods. Some vitamins are also wasted in this way, and it requires constant cooling to store and keep them fresh.
I also personally believe that public awareness towards these healthy and sustainable practices is half the step. Awareness through social media, seminars, and conferences to inculcate healthy eating culture is a huge step towards bridging the gap between our plates and our surroundings.
References:
https://link.springer.com/article/10.1007/s12393-012-9062-z
https://www.webmd.com/balance/features/eco-friendly-kitchen-habits
https://greatist.com/health/33-environmentally-friendly-eating-habits
https://en.wikipedia.org/wiki/Bioplastic
https://www.hausvoneden.com/technology/die-kueche-der-zukunft-wie-technologie-unsere-esskultur-veraendert/
Also, Read Better Brain Health – We Are What We Eat
Aniqa Mazhar is a graduate of QAU in Biochemistry. She has taught sciences to O levels and is currently planning for her MS in Food Technology. Aniqa's hobbies are reading, watching movies, writing, calligraphy, long walks, and nature photography.